During the days we do street-racing with my brother in C5 libis, of course honda civic hatchhack and toyota corolla 4age silvertop engine, wohooo! We usually be hungry around three in the morning. When we are strolling in Eastwood to look for a place to eat, we accidentally saw Somethin' Fishy along the way.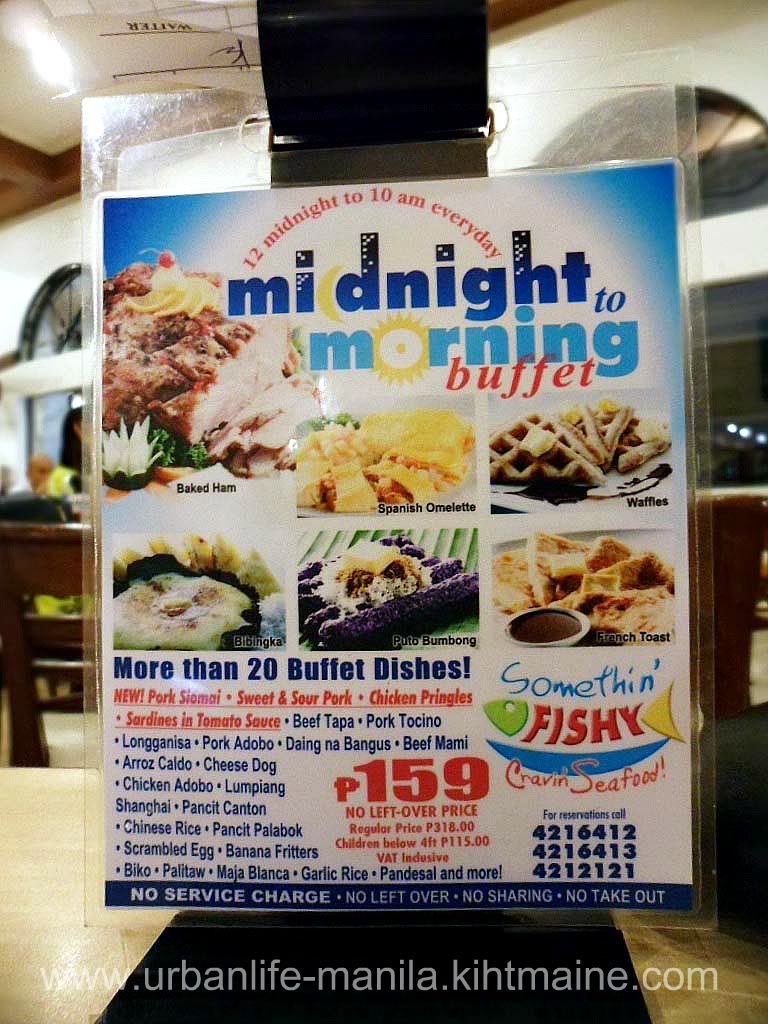 We are shocked because this restaurant offers unlimited breakfast or shall I say eat-all-you-can breakfast with a cheap price, not bad to those gluttonous fanatics out there. From 12 midnight to 10 in the morning next day, they serve this food promo to the consumer. So our rumbling tummy, rush to the nearest table to get some plates. Back then they only serve, I think nine buffet dishes, but recently, they are serving 20 dishes. Ok things get more excited. More food and more selection to choose from.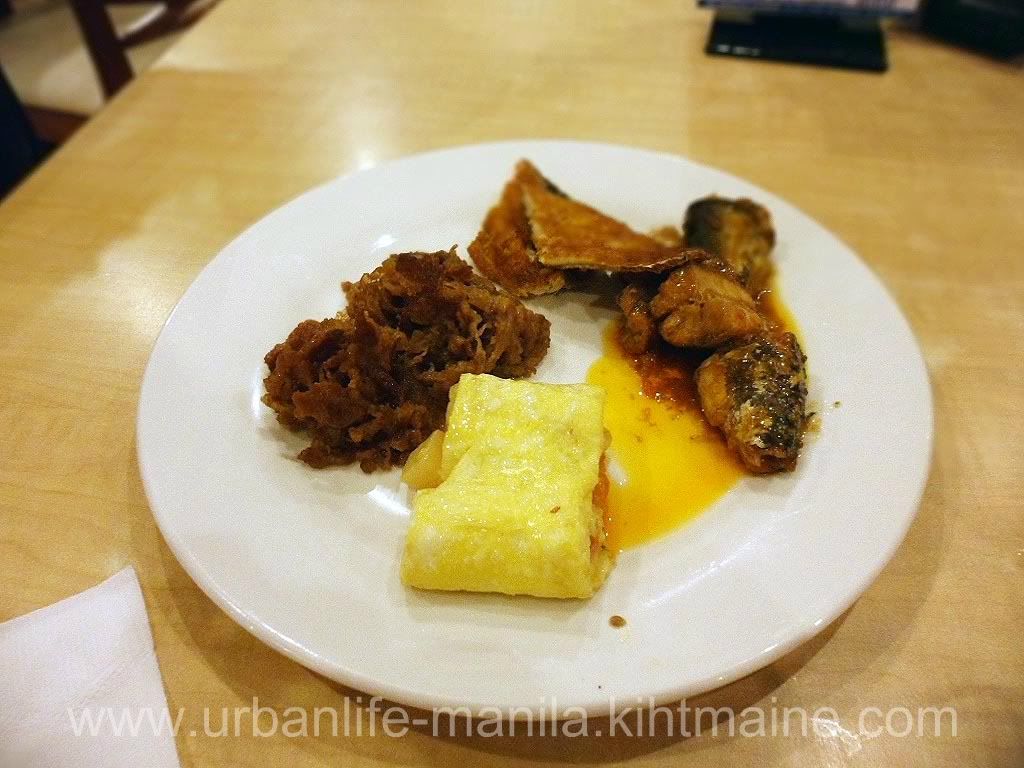 The foods that are on the menu list right now are; baked ham, spanish omelet, waffles, bibingka, puto bungbong, french toast, pork siomai, sweet-and-sour pork, chicken pringles, and sardines poured in tomato sauce. One that I like the most about these, is that they are unlimited or eat-all-you-can.
One of my favorite food that everytime I go back this restaurant is their famous Palabok. Eversince I was a kid I am fond of eating noodles and pasta, well, until now. Palabok with scrambled eggs and chesse dog is definitely my favorite combination. With the introduction of the baked ham and sweet-and-sour pork on the menu list, it will add again to my food choice if we where going back after a party.
My new found favorites are waffles poured in
chocolate
syrup or maple syrup added sliced banana or apple on the top. The restaurant is surrounded with offices that operates at night, it is no wonder why this restaurant is famous among call center agents. Even when I was employed at Dell, I usually come here to have my breakfast, a big breakfast. The price is not bad, 150 pesos per person compared if you will order a combo meal in a fastfood chain. So if any chances that you are hungry and you passed the Eastwood Libis, I recommend this restaurant. Happy Eating!
Here are some of the pictures of the food served in Sumthin' Fishy: