After a month of drinking Frappucinno and treating my friends to Starbucks just to complete the stickers, I finally acquired a 2013 Starbucks planner.
I didn't avail the 2011 Starbucks Planner, guess I don't feel its design though.
When I saw the the Green variant of the 2013 Starbucks Planner, I suddently rush to the line and avail the paper which you need to collect an amount of sticker in exchange of the planner.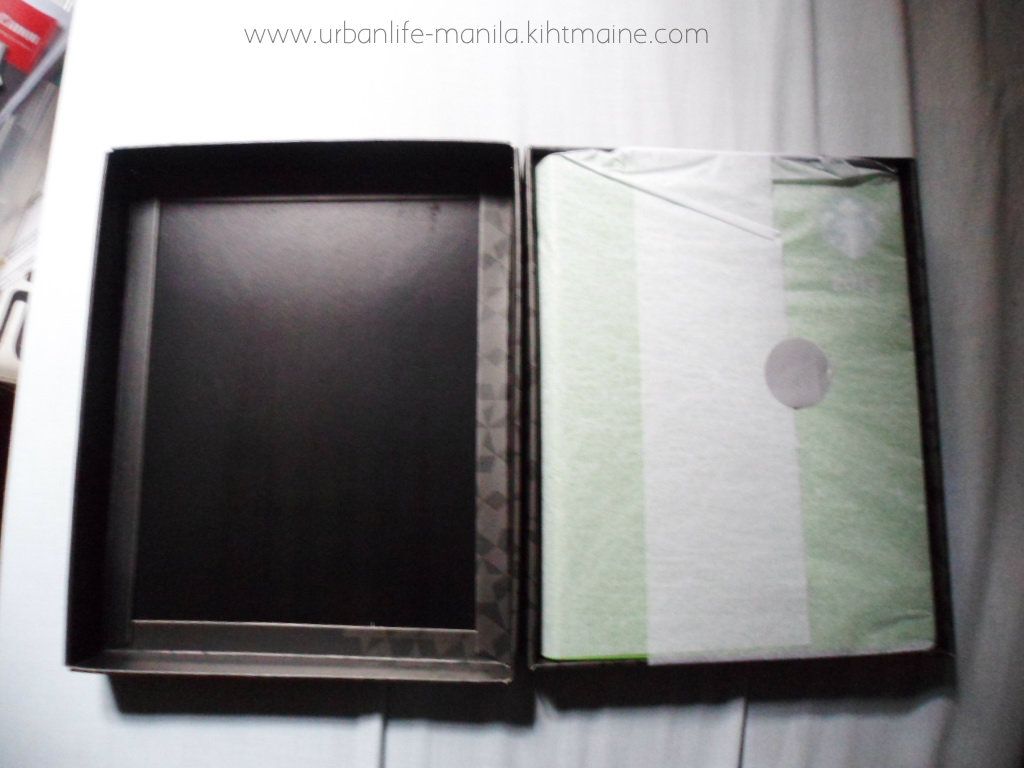 Unboxing the 2013 Startbucks Planner, Green variant.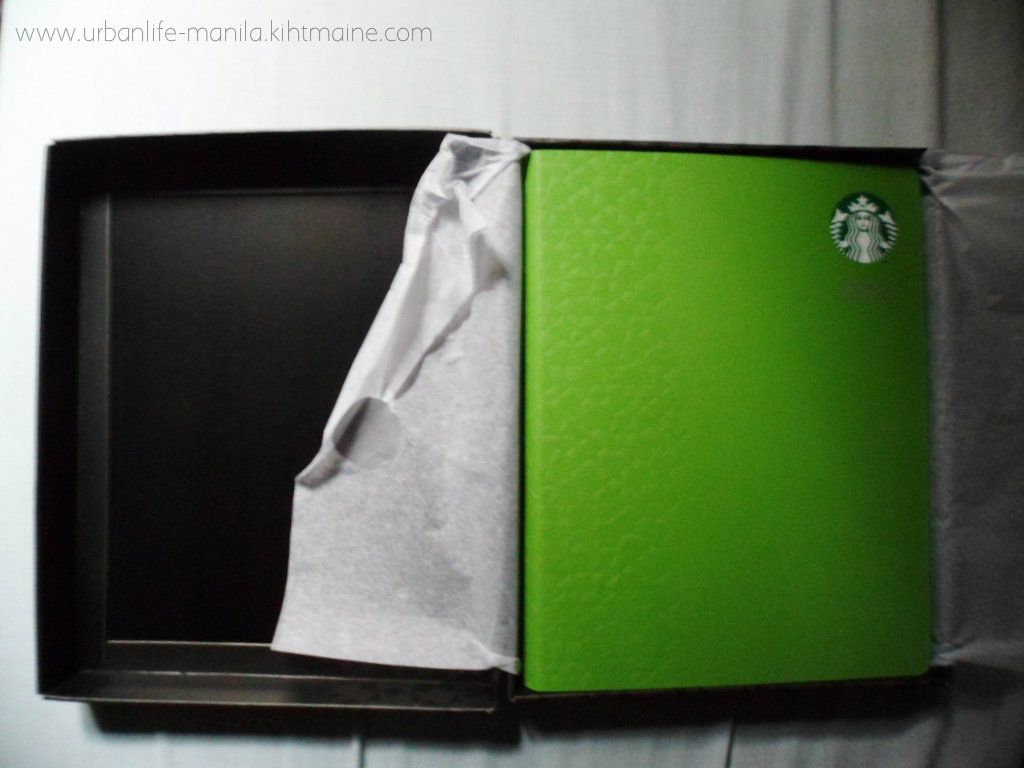 Removing the cover of the planner.
Its a different experience on the latest planner from Starbucks, compared to its previous years; I think the materials used are from recyclable material and provided by Starbucks Sparkhope--by the way, every puchase of a planner provides support, shelter, and education to children in remote barangay in the Philippines; so you're enjoying your Frappucinno at the same time you are helping someone to have a stable future.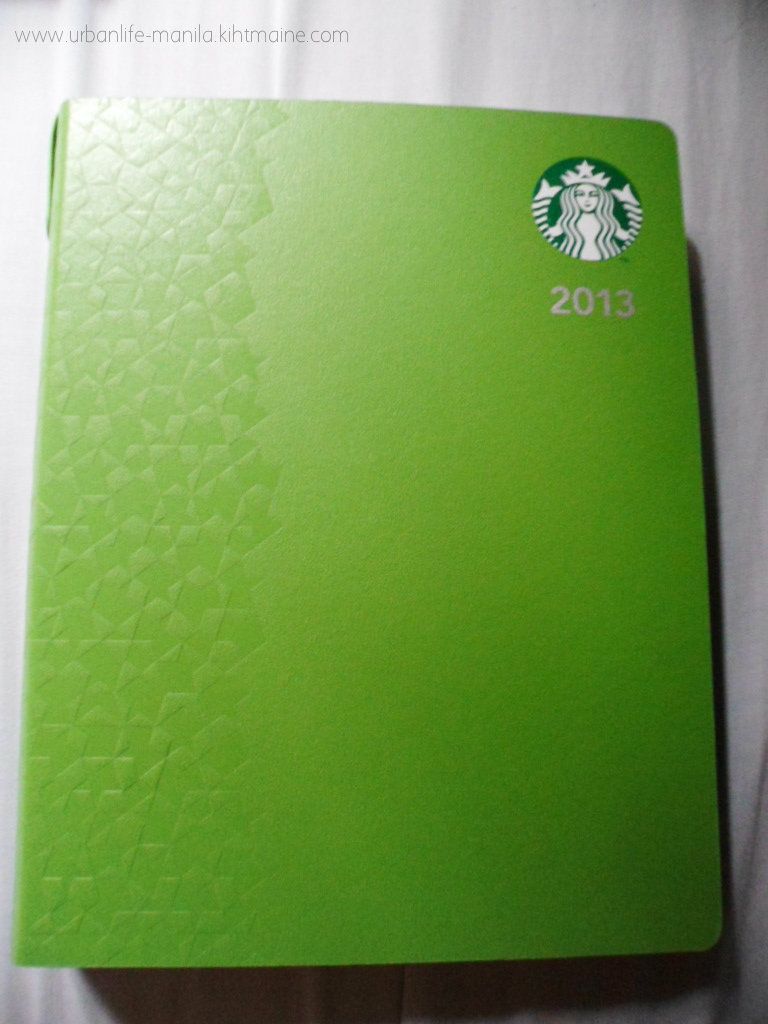 Anyway, I am happy with the planner from Starbucks and drinking Frappuccino. The 2013 Starbucks planner are available in three colors; Black, Green, and White--get the Green one.