I'm just curious why people are queuing on line just to avail their donuts, this kind of scenario is very similar to Krispie Kreme and Go Nuts Donuts before. Anyway, I tried to line up, buy their product, and taste what's the difference with this one that other donut shop doesn't have.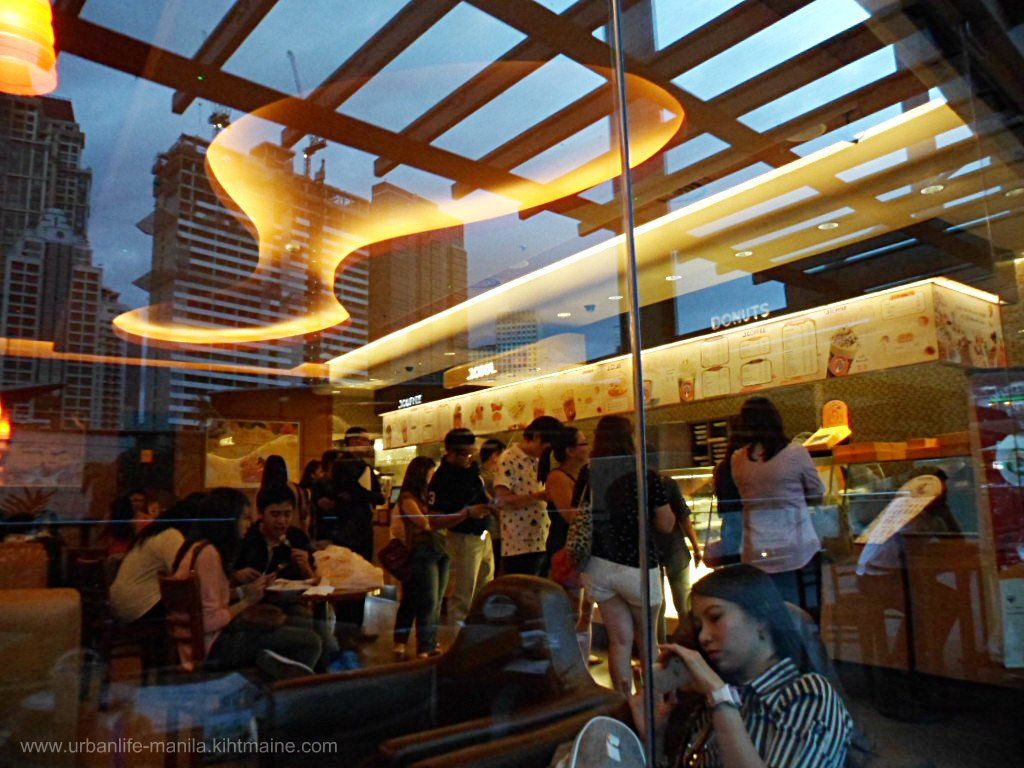 The qeueing is starting to build up that time; the first time that we went there thought we are availing our Government documents because the line is congested that the line will reach outside the shop.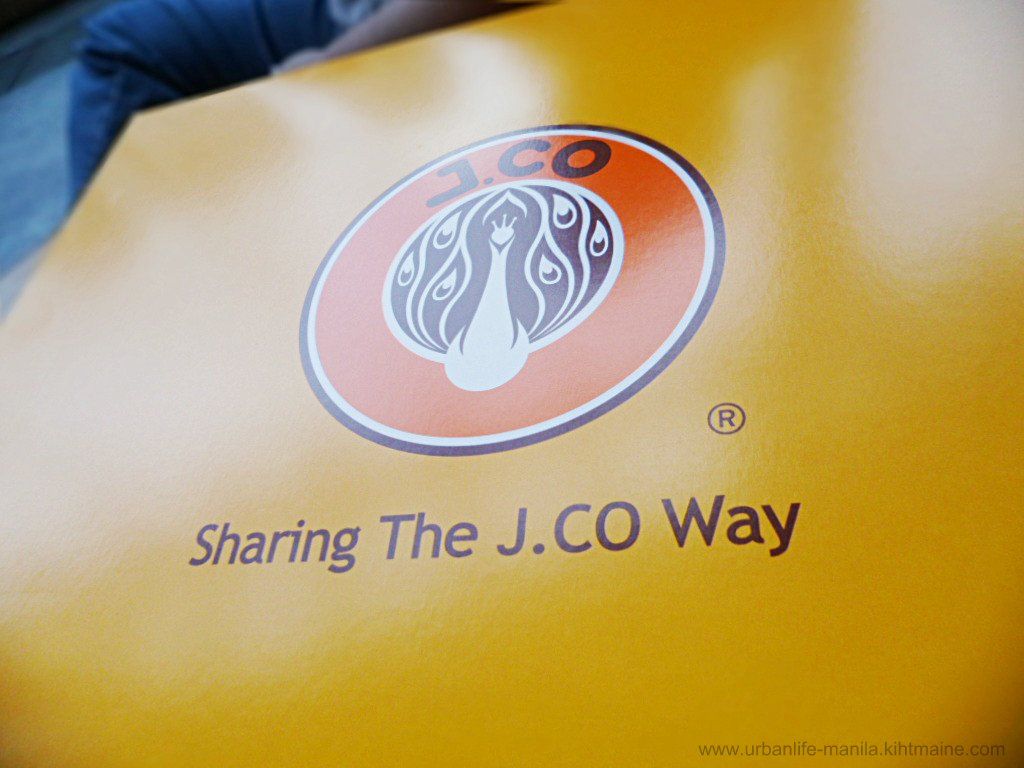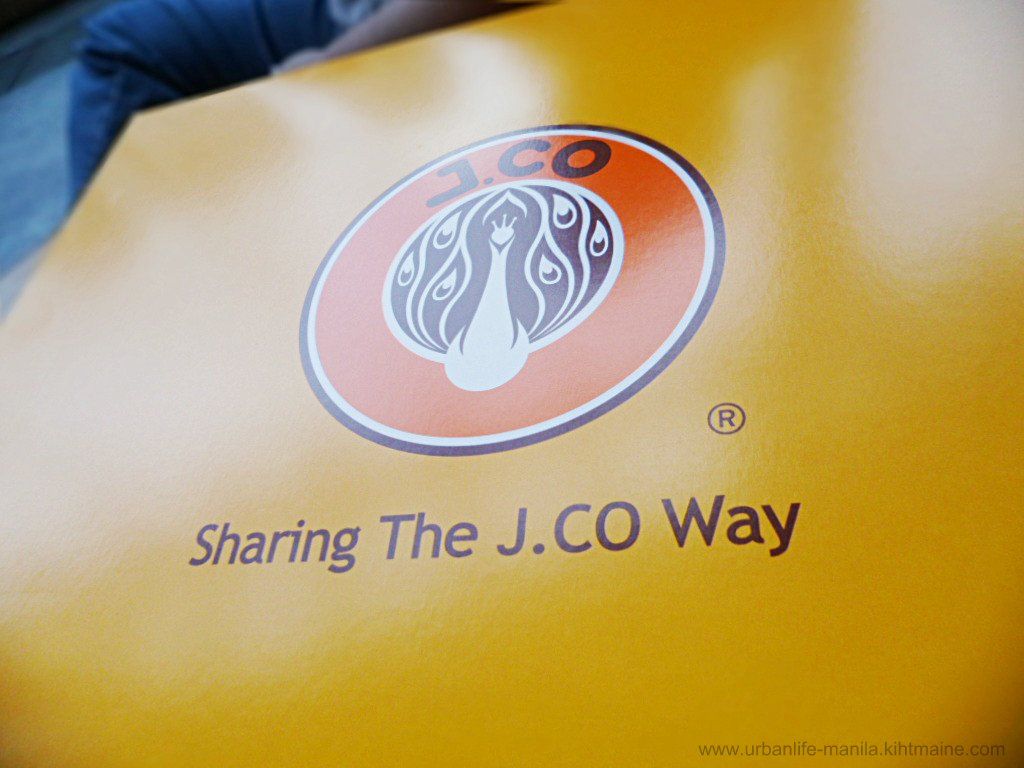 An catching yellow box with a Peacock icon is the first that you will observe on their packaging.
FYI, J.Co is a popular Coffee and Donut shop in Indonesia which the company branch out in neighboring country especially in the Philippines which Filipinos are appreciating its Donuts, Frappuccino, and Coffee lattes.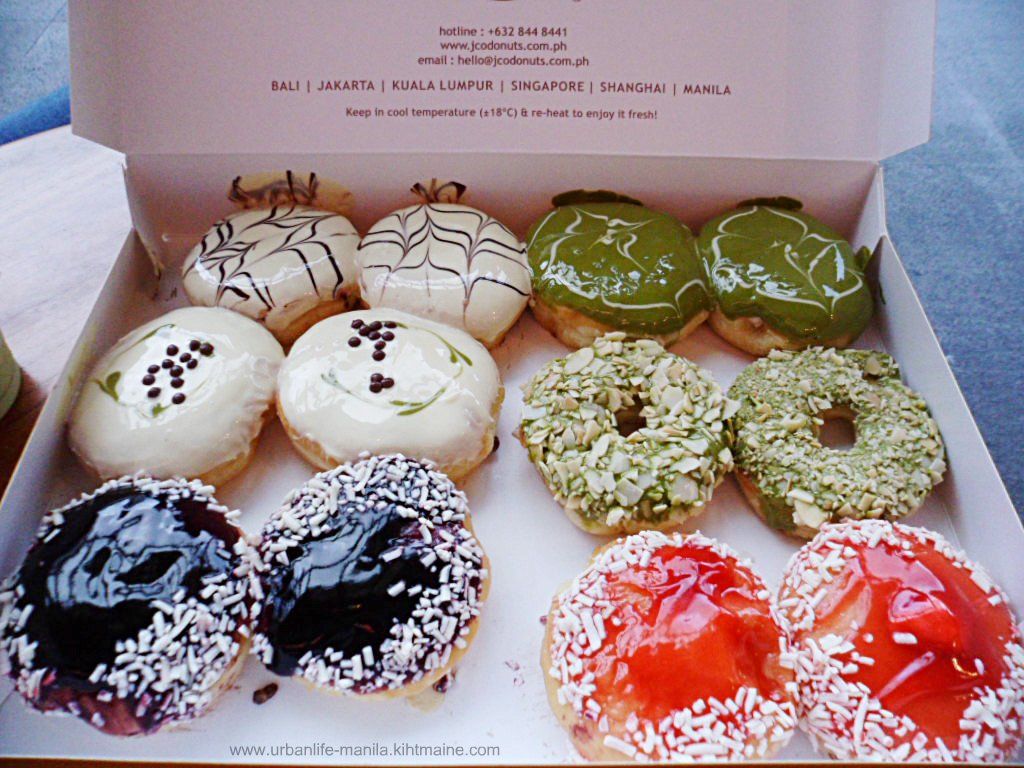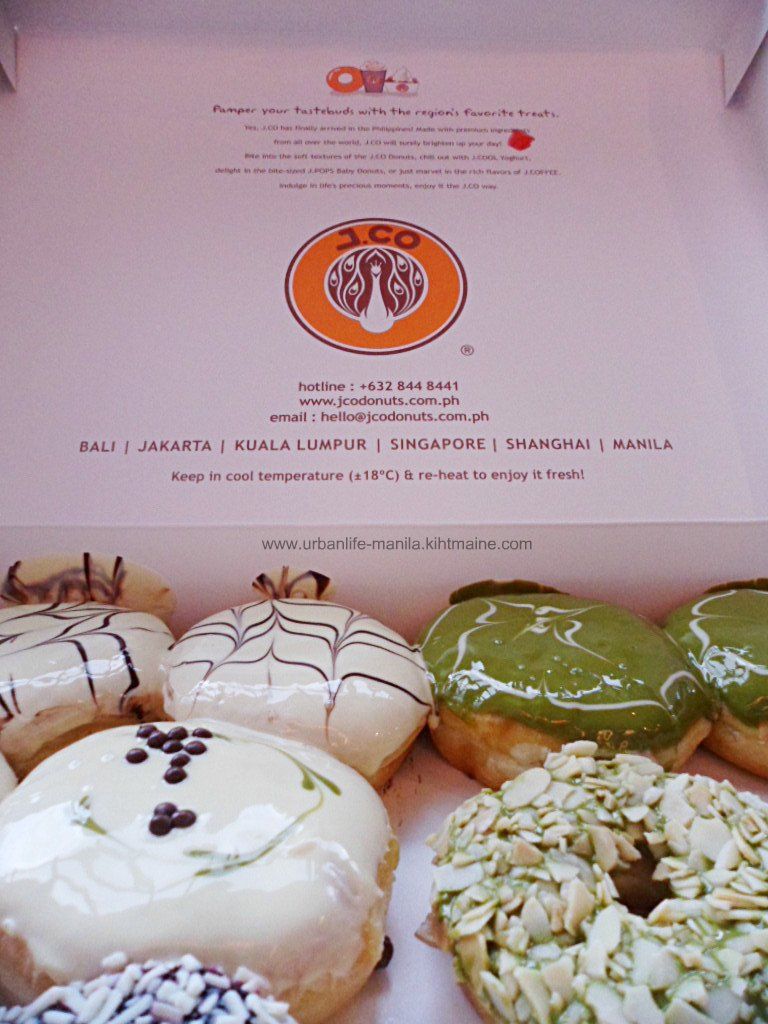 This would be our first time to try their donuts and don't have any idea which are the must have upon ordering, so what we did is we ordered donuts by pairs, here are the list of donuts, by the way, are sold 42.00 pesos each;
Green Tease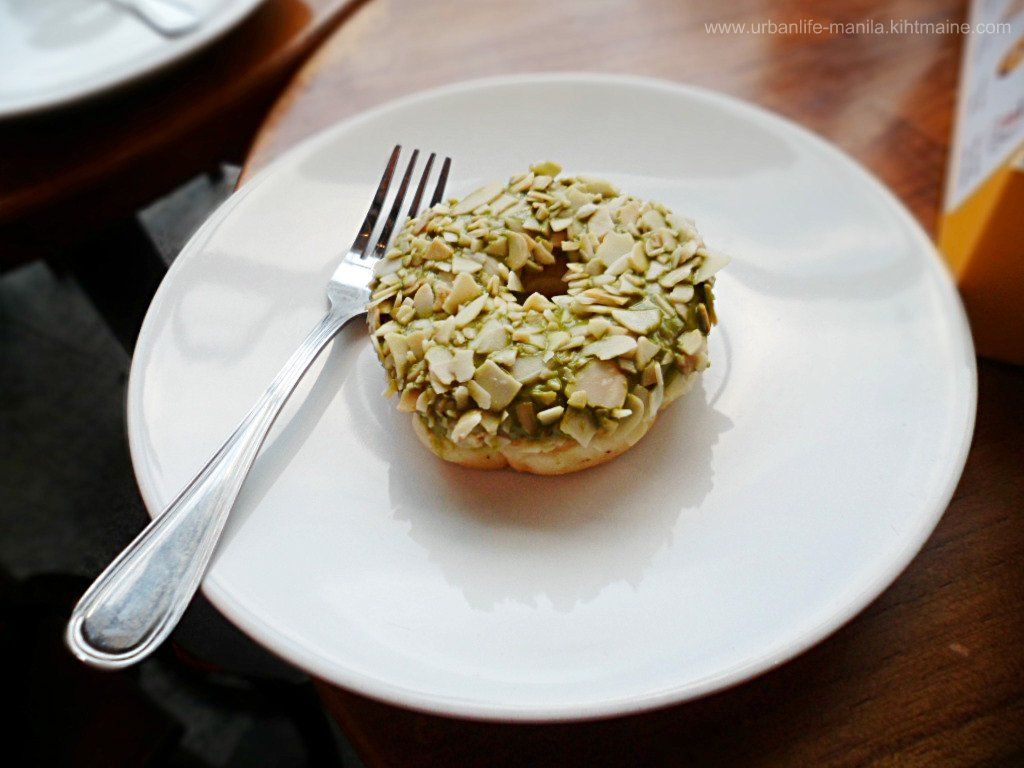 Mr. Green Tea
This one thing that I like about this shop is that they are selling Green tea variant on their donuts, so Green tea lovers like me can indulge on the sweetness of their product with the essence of Green tea.
Blue Berrymore - has this filling inside and a Blueberry syrup on it.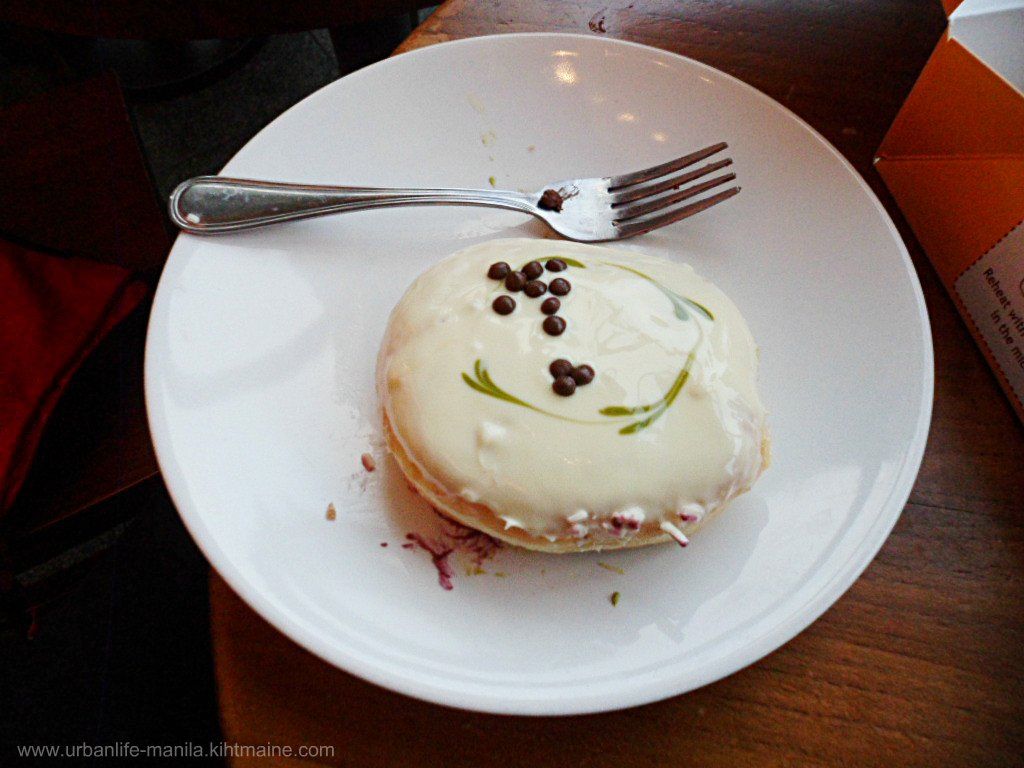 Hi Lychee - this variant is unique to our taste because we have this impression of this Nata-De-Coco filling on it.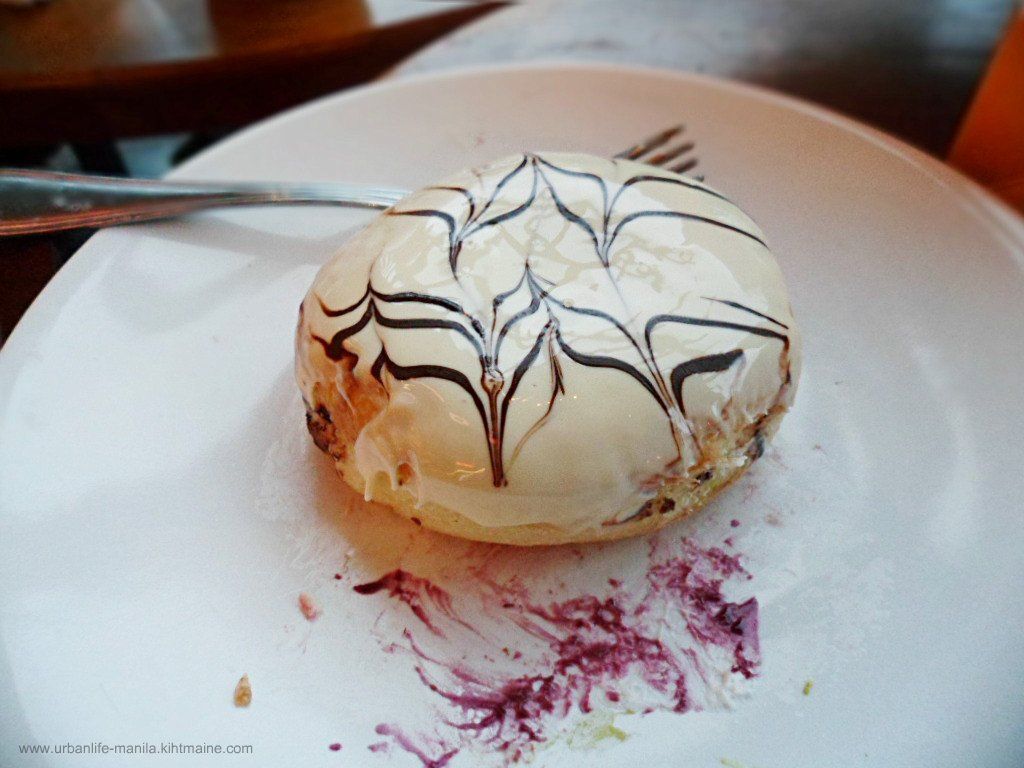 Why Nut- if you are a Peanut butter lover, then this variant is for you because the filling that they used is a Jiffy peanutbutter.
Berry Spears - same with Blue Berrymore but they used a Strawberry on it.
Overall, the taste of their donuts are just right, meaning that the donuts are not too sweet like Krispie Kream or dull like our local donut manufacturer that are offered in the market.
Another one that they offer is Frappucino, so I tried their Greentea Frappucino which also is offered in Starbucks.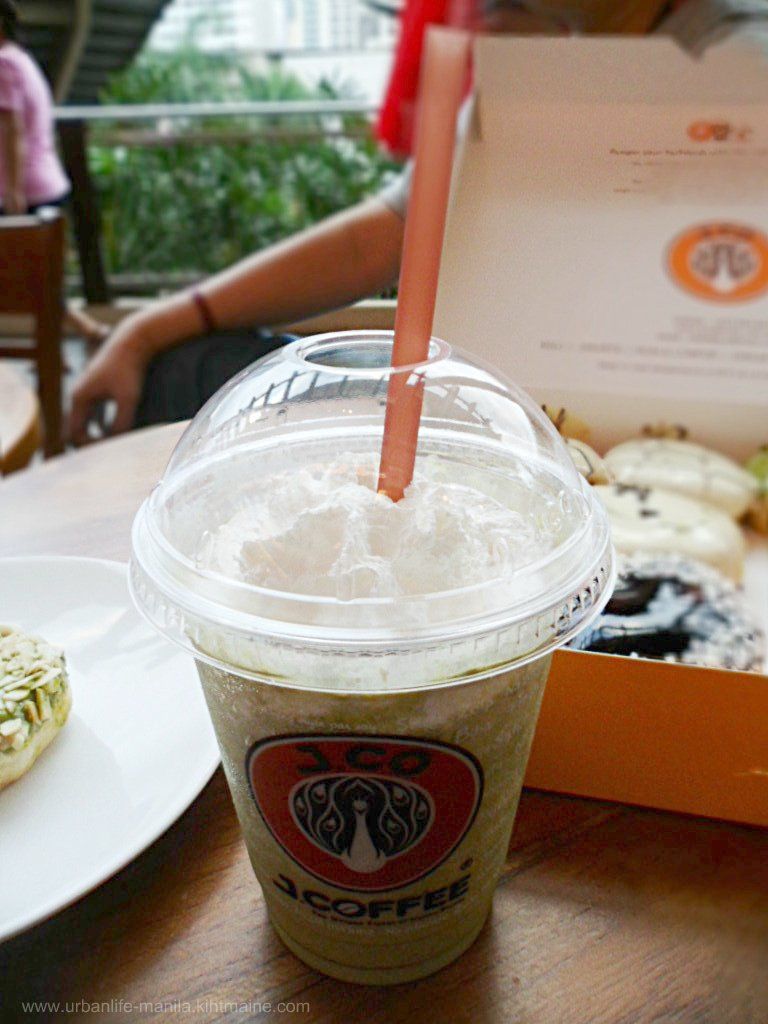 This is just my opinion, all I can say about the Green tea frappucino that are offered in Starbucks is better in terms taste, the taste on this one is similar to those mid-entry level coffee shop around the metro; still its worth every penny on this one just request to be blended twice.
So if you want to try their donuts, the places that I can recommend are Greenbelt in Makati; SM Megamall; and Trinoma in North Avenue; Alabang is way too far for me because I lived in Manila.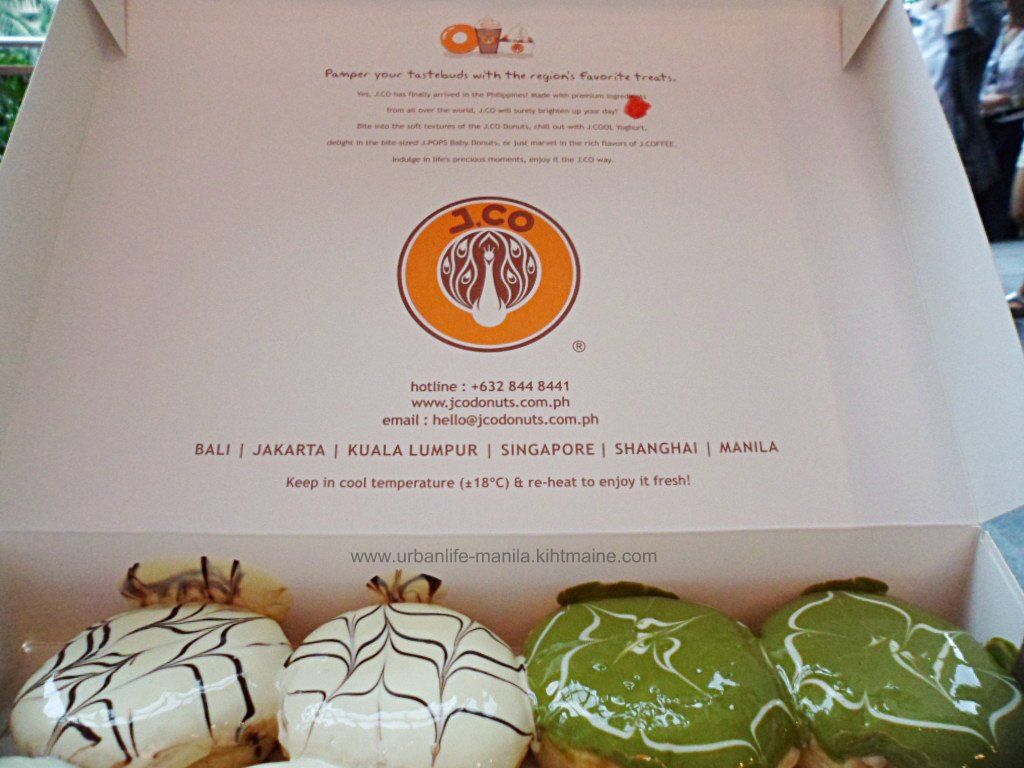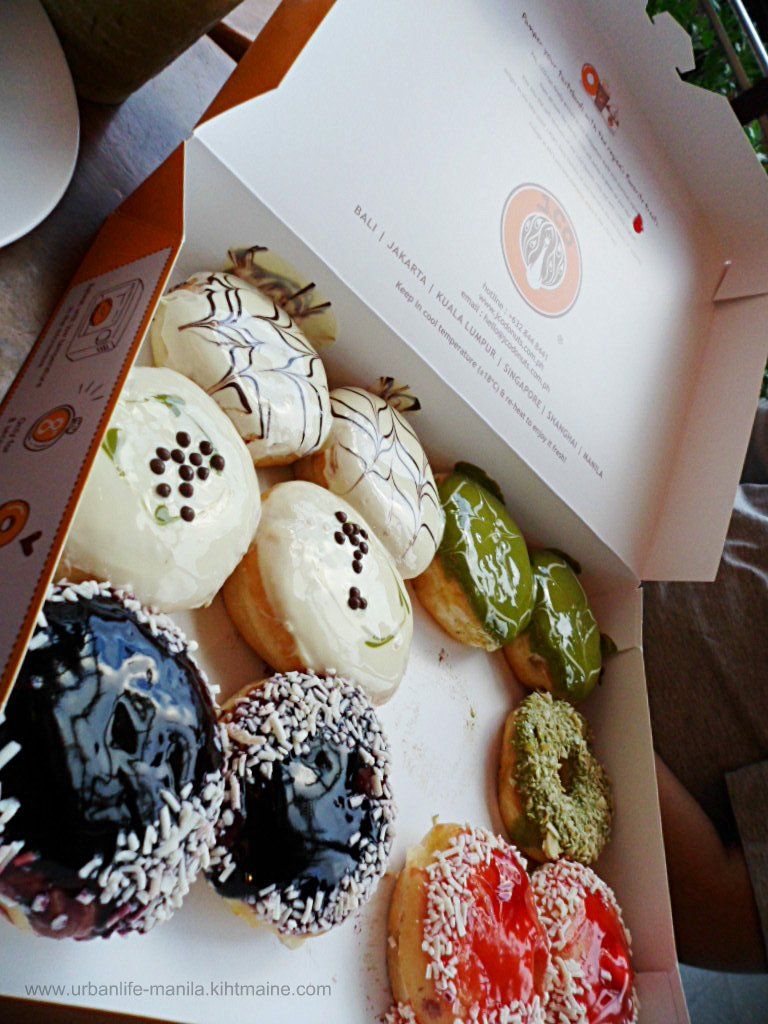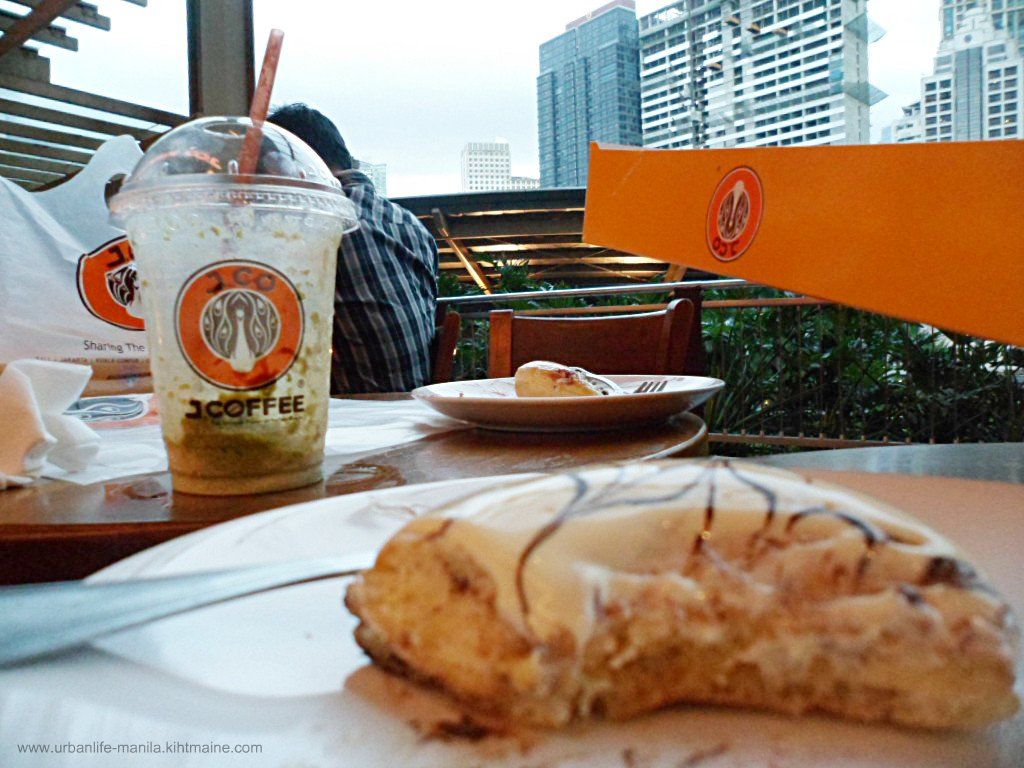 Contributors
Content: Arnold - ArnoldS Photogs
Images: Arnold - ArnoldS Photogs
Editing: Arnold - ArnoldS Photogs
Taste Testers: Arnold & Dave Perez
Camera: Samsung PL120
Location: Greenbelt 3 Makati, Philippines