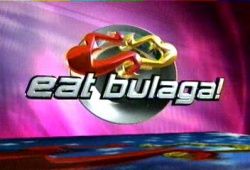 One of the coolest thing when you are in the Philippines is to be an audience of the longest noon time show in the Philippines, Eat Bulaga. This show showcase the true Filipino values and culture once you are inside the show as compared to other noon-time show that aired in other networks.
To be an audience of the iconic Philippine noon time show Eat Bulaga, here are the requirements for excurtionists, whether company or barangay; take note that the Eat Bulaga management do not accept any requirements from any Travel Agencies, sorry guys you cannot add this to your package since being an audience in Eat Bulaga is free, and always be.
1. Letter of Request from the President, General Manager, or Owner
2. Photocopy of Business Permit
3. List of excursionists or visitors, maximum of 50 pax only — take note that all names must be typewritten or printed
4. Barangay Clearance
5. Photocopy of two valid IDs
6. Three reachable contact numbers
(In case of a representative, please provide the following additional requirements)
7. Authorization letter from the President, General Manager, or Owner
8. Barangay clearance of the representative
9. Photocopy of two valid IDs of the representative
Please take note that all documents must be original, management will not accept photocopies
If you already completed the following you may submit all the requirements at the information desk of Eat Bulaga located in Broadway Centrum, Aurora Boulevard, Quezon City; from Monday to Thursday from 3:00-5:00 PM only
For Balikbayans, just present at the information desk is your Passport and you will be allocated with a front seat at the show.
Here are some of the highlights in Eat Bulaga; the longest running Philippine noon-time show.